Maximizing your property's potential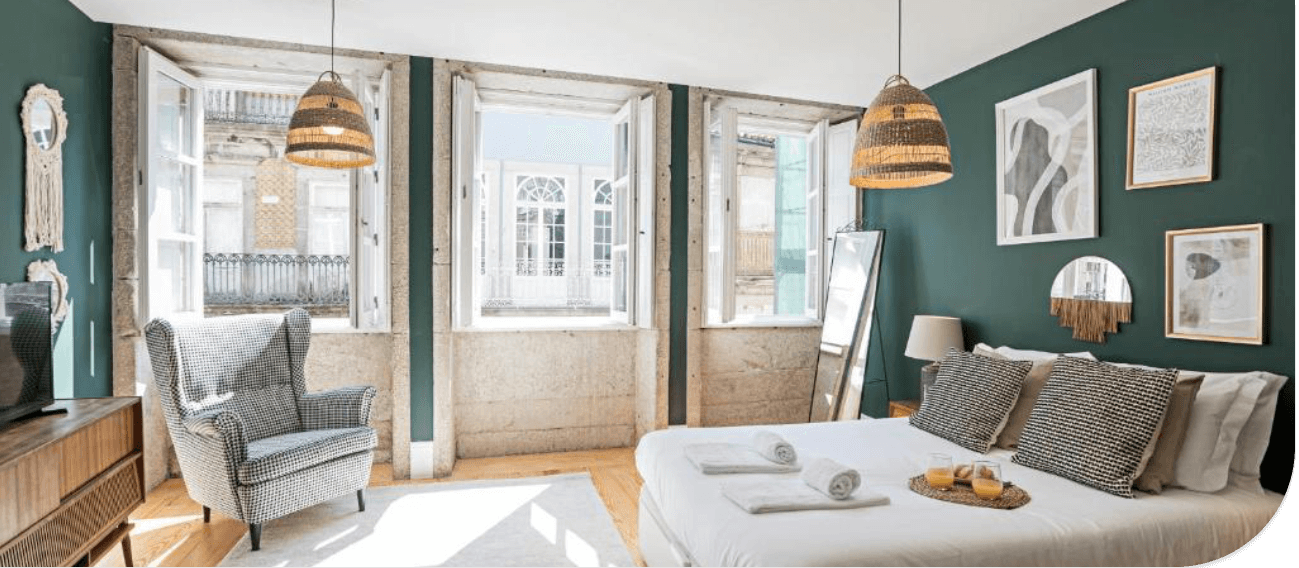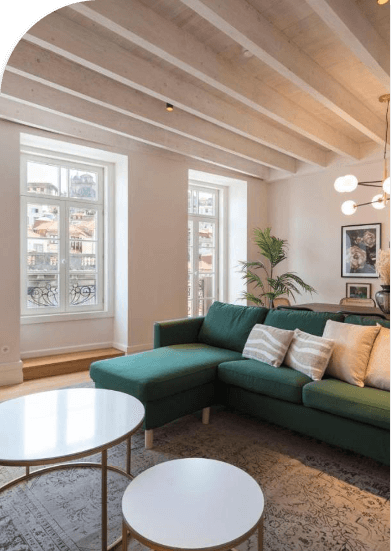 Unique dashboard
Complete sync between platforms
Direct monitoring of your property's costs, revenue and bookings
Process coordination, optimization and transparency
Efficient algorithm
Daily market offer and demand analysis
Daily price updates
Revenue and occupancy optimization

Our team
Multidisciplinary and multicultural
Specialized and dedicated professionals
Focus on excellent services for guests and owners
Our key services can unleash the potential of your property
Our mission is to offer complete services which are totally transparent to the owner. Calendars, bookings, prices, expenses, and revenue - everything is one click away. We pride ourselves on being close to every single one of our partners: thanks to our Account Management team, all of our clients can feel supported and relax, knowing their property is in the best hands.
5.0
Amir M. - Owner in Porto
★★★★★
We are very grateful to Lovely Stay for their excellent management of our rental apartment in Porto. We have had one year of trouble-free lettings with their services and we look forward to future cooperation!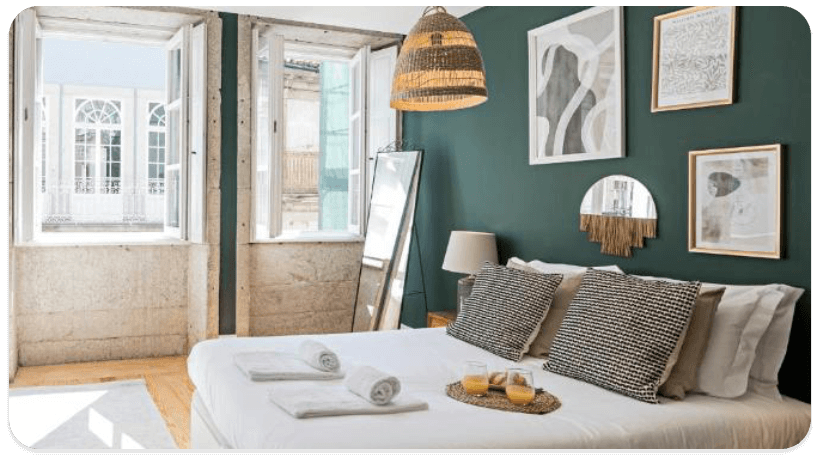 Online Transparency
Access everything about your property and listings 24/7 from anywhere in the world thanks to our LovelyStay dashboard.
Check-in & Check-out
Our hospitality team offers constant guest communication 24/7 and is readily available to meet all guest's needs.
Cleaning & Maintenance
We take care of your property and are always there to fix any situation, even when you are not.
Account Managers
The purpose of our dedicated account managers is to be there for you & represent your best interest in every situation.
Interior Design
Our hospitality experts can support you in enhancing your space so as to improve your profitability.
Fiscal & Legal Support
We offer tech solutions and consultancy services for any topic related to the rental of your property.
Experience you can trust: delivering results for property owners
Delivering results for property owners at LovelyStay, we take pride in providing exceptional property management services to homeowners throughout Portugal and abroad. With experienced professionals in the space of hospitality, revenue management, and IT, we have earned the trust of over 1000 property owners who rely on us to manage their homes and increase their profits.
Join us and enjoy worry-free property management!
You can start by combining our packages so as to create a personalized management solution that fits your needs! Create Your Own Management Solution Whether you are offering short-term, mid-term, or long-term stays, our tailor-made packages are sure to suit your needs. Do you have a growing portfolio or do you need an expert in building management? We got you covered! Select and combine our packages, contact us, and start profiting!
Step 1 - Unleash the potential of your property with Essential package or Essential Premium
10%
Essential
Basic digital management
Market study
User area on LS dashboard
Listing on booking websites
Booking management
24/7 Guest communication
Price & revenue optimization
Design, tax & legal consultancy
Dedicated account manager
Cleaning & laundry coordination
15%
Essential premium
Premium digital management
Most popular
All services included in Essential
Free photoshoot
Intelligent guest screening
Damage compensation
No minimum contract period
No limit to owners stays
+5%
Smart
Administration & finances
Administrative assistance
Payment of tourist taxes
Guest payment management
Supplier payment management
+10%
Concierge
Full management solution
Check-in/out
Maintenance & repair
Quality control visits
Amenities
Communication to SEF
Guest support during the stay
LovelyStay towels and linens
Total

Service fee
-Select your packages-